One of my dearest friends from Colombia was on her way to Boston and she made a quick stop at Miami to visit me. At Van Dyke Café we saw a Music Newsletter and we decided to go to the second floor lounge or "Upstairs".
We sat at the bar and ordered a Dragonberry Punch. A cocktail that Joanna the bartender makes with Bacardi dragon berry rum (dragon fruit + strawberry infused rum), pineapple juice, orange juice and grenadine. Very girly and refreshing. We also ordered the jumbo fried calamari with marinara sauce. Delicious!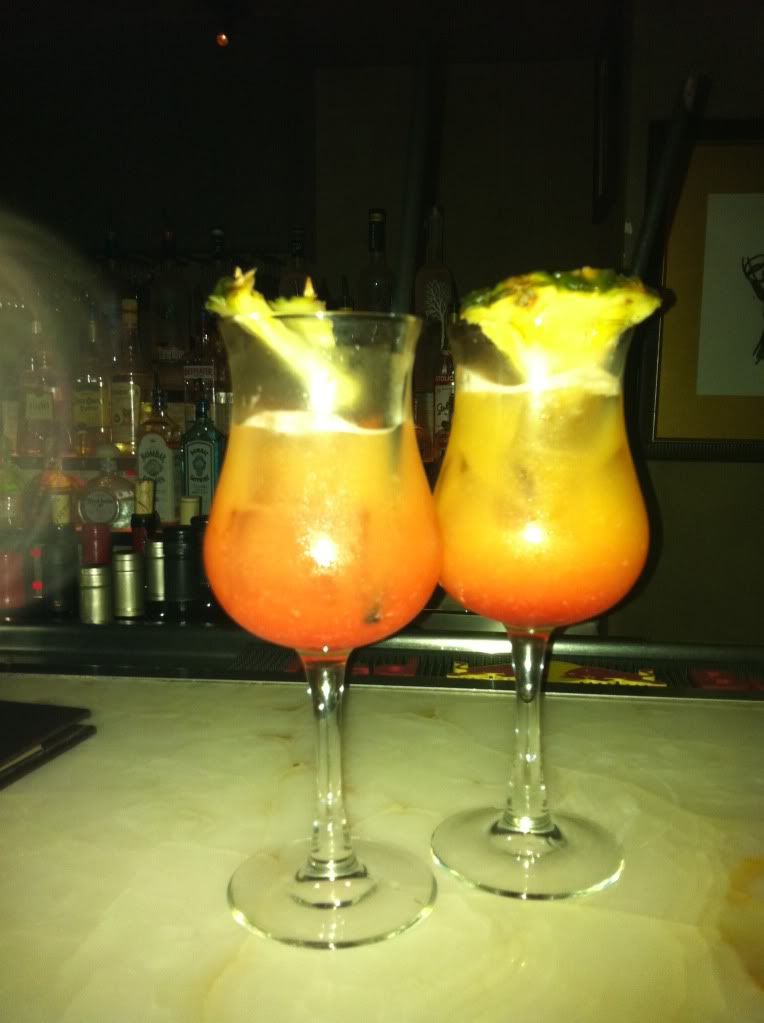 The Band Oriente was playing soulful latin jazz with Afro-Cuban roots and Brazilian influences. Delightful music. What a beautiful evening, how blessed I am to live in a city like Miami :)

Where
: Upstairs Van Dyke Café. 846 Lincoln Road. The lounge on the second floor offers live music each evening from 9pm to 1am.
Cost
: There is no charge from Sundays to Wednesdays and from Thursdays to Saturdays there is a music charge ranging from $6 to $10 per person for table service. Reservations are not accepted. Cocktails are around $10 and small plates are $5-$13